Taste the Rainbow
Ratty binders stuffed with maps are stacked around my office. Hey, this time last year it was the dining room table, so …
Most of the maps are of wine regions marked up with colored pens; each color denotes an aspect of the region such as soils, grapes, wine styles, climate. It truly helps to disembowel a wine map when you're trying to zero in on a region. Some would say I get a sick pleasure from it; I call it active learning. Active being the key word, because you're learning as you're engaging directly with the information. Can I read the maps now? Not really. Chances are, if I had to do another geographical and geological deep-dive I'd print out new maps and reengage with a fresh multi-colored assault.
Why we destroy wine maps
We – the intrepid cork dorks and wine students – study what grapes grow where, how they are grown and what happens in the winery to get those grapes into a bottle. It all helps us to decipher – and absolutely appreciate – what could possibly be lurking behind a label like this.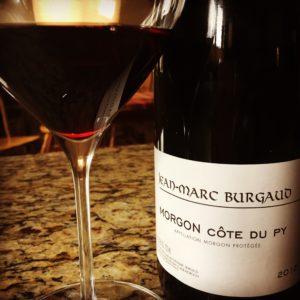 Climate, soils, grapes, exposure, altitude, vinification techniques, special conditions, aging requirements and tradition all come into play for some of the world's greatest (and not necessarily most expensive or cultish) of wines. When it comes to translating the words on a wine label to the potential experience in your glass with respect to style of wine, alcohol levels, tannins and flavor profiles, it truly does help. It does, yes, add to a retailer's or restaurateur's bottom line, but for some folks a little more information helps to open new doors to other wines they might enjoy. The experience can be elevated with a little nugget, enhancing wine's purpose: to be shared and enjoyed.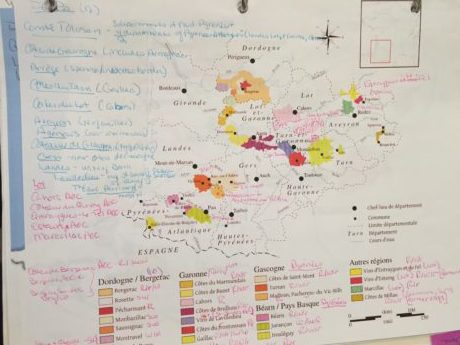 We just love the stuff. So study and drink our homework we do. We learn world wine geography, read books about wine faults and chemical reactions, trade publications. We uncork bottle after bottle. We sniff, sip, swirl, sniff again, spit, swallow and write and sometimes swear profusely. Then we take tests to see how bad good we are at identifying the characteristics we put in so much work learning about.
Short-lived pleasure and long-term shifts
Once the tests are over we sit back, enjoy the wine, maybe write about it. We continue to read, talk or teach about it. That's where that top-of-the-world feeling starts to push us back down the knowledge slope. As I type this new wine regions are being added to study guides. More areas, grape varieties and styles are emerging from the "must know" shadows, dragging with them more or changed laws, more market data or target demographics or channels.
Changes in the world of wine come fast, although some sects tend to dig their claws into centuries-long tradition. Whether you want to believe science or not, the climate of this planet we inhabit is changing. Up-and-coming regions that were not able to sustain viticulture decades ago are now on the wine map. That's right, wine students, get out those colored pencils and get some bigger binders. It's getting real "up in here."
The grape experiments
Just this past week two articles about classic wine regions in Europe wedged themselves into my twitter feed hard enough for me to actually click on them, read and share. I've seen more accounts of growers experimenting with or shaking up their authorized grape components to allow for more late-ripening varieties. Current, traditional, prescribed varieties that make Burgundy, well, Burgundy, can be persnickety in the face of even more persnickety weather tantrums. Pinot Noir, we're looking at you. Hybrid grapes and even possibly Syrah, notably a warm climate variety, are being eyed to quite possibly make an appearance in future offerings, according to this article by Harpers, Climate Change Prompts Syrah Trials in Burgundy (April, 2017).
Yes, I can see the tasting notes of the future. "What a lovely Burgundian style of Syrah." This will take blind tasting exams to a whole new level of fun. Remember that sick pleasure I mentioned earlier? Yep. This is also a sport to us, and why many of us have to find new friends who get that twisted kick out of sucking at blind tastings in the name of getting better at them. To be fair this Syrah thing is still contested, and I tend to throw a generous small amount of snark in my written and spoken word blend. Furthermore, I see nothing wrong with a little Syrah canoodling with the Gamay in the Beajolais, just south of – or part of, depending on your resource – Burgundy. But, again, there are laws against this collusion as of this pecking.
Wait, what wine?
Which brings me back to the picture above, in case it's driving you crazy. If you're one of those people that freezes videos in movies to see what people are drinking, then it is.  And we can SO be friends! That wine from one of six special growing areas of one of 10 Beajolais Crus. Morgon is the second largest of the 10 Crus and also known to be more cellar-worthy, full-bodied, and loaded with (generally) jammy cherries, ripe plum and roasted meat flavours. Gamay is the grape. Pour this in a glass next to Beaujolais Nouveau and a whole world of "what, what?!" slaps you in the face. Everything from the way the vines are grown, the soils, the way the wine is made shows an entirely different side of the Gamay that will make you want to know more. Dammit, that's sexy, isn't it?
And would it be terrible if the vigneron wants to add some Syray to the 15% white grapes (Chardonnay, Melon, for example) that are already allowed into this Beaujolais Cru? Probably not. The rules there have already changed in the last two years, as one of the other Crus (Côte de Brouilly) supposedly let the screen door hit Pinot Noir in the derriere in 2015.
The good news:
None of this is going to happen overnight, and it probably won't be drastic. I wouldn't bet that your next bottle from the Côte de Nuits in Burgundy is going to be drinking like a Northern Rhone Côte Rôtie. Remember, climate, soils, and other factors influence the wine styles just as much as the grapes themselves. There are other measures growers can take to counter the wine quality conundrums that can result from higher temperatures and lower water supplies.
The bad better news: Pruning, canopy management, irrigation and altitude are all relevant concepts that intrepid and determined wine students will have to spew forth in current and future essays. Insert fist pump here if your happy place on weekend mornings looks like one of the two photos below:
The what, who in the where?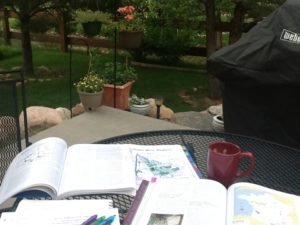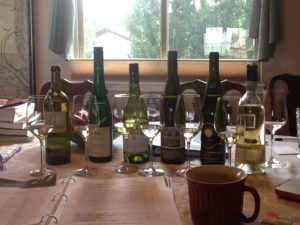 Another Pinot Noir focused appellation, Franciacorta (a classic method sparkler) in Lombardia, Italy, is also looking to counter their climate change woes with a blast from the past, the Erbamat grape variety. This story first caught my attention with Aldo Fiordelli's article in Decanter Magazine, Franciacorta Embraces Forgotten Grape to Fight Climate Change (March 2017).
And Erbamat, did you say? Yes, yes I did. According to my one of my favorite wine geeky resources, Wine Grapes: A Complete Guide to 1,368 Vine Varieties, Including Their Origins and Flavours by Jancis Robinson Julia Harding, and Jose Vouillamoz, the Erbamat is ,"Virtually extinct local white from Brescia, Northern Italy." (Robinson et al., 2012).

Now I ask you:
1) How does that book title not make any cork dork pee themselves, just a little? I mean, look at this thing! (Mine is the click and budget friendly kindle version, but still, wine porn.)
2) Why wouldn't you want some obscure grape that is practically extinct to get in your glass?
These are the kinds of things we can get the good kind of excited about in the face of climate change. In fact, the Society of Wine Educators was all over this Erbamat thing in their article, Introducing Erbamat! If obscure, nearly extinct grapes get you giddy, then this is a phenomenal resource, by the way, to help you keep up with the changes in the wine world. The stuff we get excited about is all here, from new appellations to changing rules and map lines. Often we do it on Saturday mornings in the form of SWEbinars, and yes, there are taste-alongs.
Bottom line:
It's happening. Climate change isn't a hoax, and just because people choose to ignore science doesn't make the reality go away. We're going to see more papers like The Impact of Climate Change on Viticulture and Wine Quality by Leeuwen and Darriet (2016). Growers are going to continue to find ways to make great wine in the face of climate challenges ahead.
You may just get excited about reading these papers and other articles that come out (which is why I linked them for you!). Hopefully you get excited in the same good way some of us do when trying to tell the difference between a Pinot Noir, Gamay, and Nebbiolo in a blind tasting. If maps have to be redrawn, new grapes scribbled in, and pens have to be refilled, then I hope you're still getting to taste some great juice in the process.