Are you looking for wine education, classes, workshops or a private tasting experience in Colorado Springs?
You've come to the right place!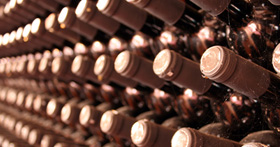 Wine is what I do – full time and all the time.  This isn't my hobby; it is a passion and a way of life.  I'm always looking to share a great glass, story, or moment with fellow cork dorks or wine lovers.
Also, if you would like to subscribe to class or special event updates, please enter your information below.

I assure you there will be an "unsubscribe" option in newsletters  – and Val is not a fan of spamming fellow wine lovers!
Salute/Sante'/Cheers ~
Val
Contact information
www.vinowithval.com
(719) 645-4876
Val@vinowithval@com